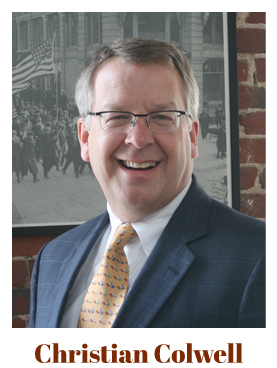 45 Osgood Street
Methuen, MA 01844
Phone:
(978) 327-5141
Fax: (978) 327-5144
Christian Colwell has been providing excellent advice and practical solutions to complex legal problems for over twenty-one years. Christian began his legal career with a prestigious New York law firm before moving to Massachusetts.

Christian is licensed in Massachusetts, New Hampshire, New York, Massachusetts Federal Court, and New Hampshire Federal Court.

Attorney Colwell advises and represent clients in complex Probate and Family court matters including drafting and administering complex Wills and Trusts, Elder Law, Medicaid Planning, and Divorce. Additionally Attorney Colwell represents several local businesses in on a variety of litigation matters.

Since establishing his own firm in 1995, Mr. Colwell has helped thousands of clients to achieve excellent legal results. He has also acted Of Counsel to Counsel to several local law firms needing assistance in complex Will and Trust matters.